I have been seeing the most fabulous Bridal Shower outfits lately. I wanted to put together a Bridal Shower Style Guide Jackson Hole Edition. This will help you decide if you want to go with a classic elevated look, casual, or all out glam. I will also be linking my favorite pieces from the most reputable brands. For some Bridal Style inspiration keep reading!
Boho Chic
A fashion trend that is part bohemian and part chic. It brings back vintage styles for the modern era. Boho chic combines organic, colorful, detailed, folk-inspired pieces with simple, modern pieces.
Western Grunge
Western grunge is an edgey take on regular western fashion. Think more GLAM and over the top. Glitter and lots of fringe to make that statement.

Your bride tribe is about to freak out when they see you in the Speakeasy White Fringe Mini Dress.
Bridal Shower Style Guide Jackson Hole Edition.
Jackson Hole Wedding and Elopement Photographer Kinseylynnphoto Co
Elegant
For a more refined elegant look.  "A curated life, a life of refined choices, luxurious yet simple, tasteful, graceful, and overall excellence."
Glam
"Glam is, of course, short for glamorous. Think fur coats, statement jewelry, and girly heels with a pair of stylish plus size jeans. While there are several ways to be glam, generally the style tends to be more on the feminine side."
Glamorous Hats
When going out in Jackson Hole you've got to have a hat. Here are my favorite glam hats for your Bridal Shower outfit. These are sure to wow the crowd!
Bridal Shower Style Guide Jackson Hole Edition
Bridal Boots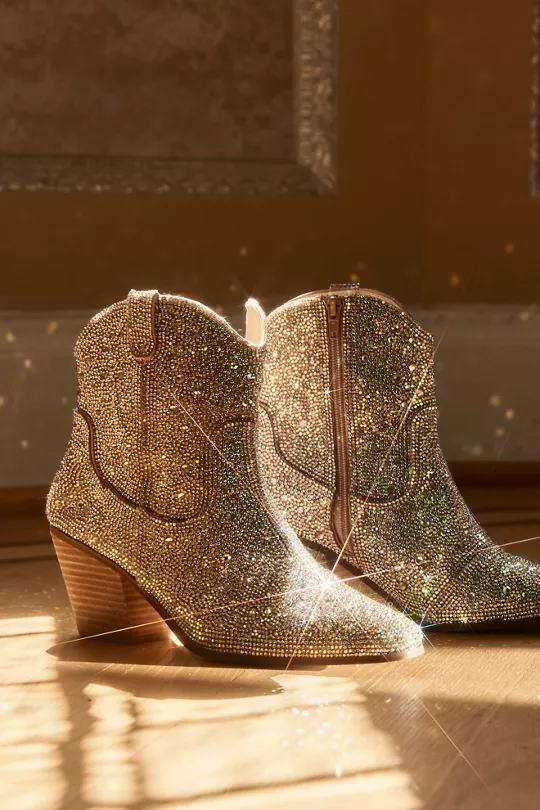 Kinseylynnphoto Co is a Jackson Hole Wedding and Elopement Photographer capturing Jackson Hole Weddings + Elopements focused on all your raw and authentic moments. To learn more visit the Weddings page