Your ultimate guide to finding the best luxury wedding venues in Jackson Hole. Explore the most beautiful places to get married in the wild hearted mountains of Wyoming. Venues, indoor and outdoor options, venues with mountain views and more.
"EXPERIENCE THE TIMELESS
ROMANCE OF THE WEST"
Starting with Jackson Holes most popular event space featuring magnificent ranch views of the Teton mountains. "Located at the base of the Grand Tetons, you'll enjoy unrivaled privacy, stunning natural beauty, first-class service, and a timeless appeal as legendary as the rich cowboy history that surrounds it."
Caldera House offers wedding party accomodations, rehearsal dinners, intimate wedding receptions and catering. Featuring accomodations for
60 GUESTS
20 KING BEDS
20 SINGLES
Reach out to their planning team to discuss your wedding needs. "Caldera House provides a flawless backdrop for any private event, be it a holiday party, rehearsal dinner, or cocktail reception. Our property offers a variety of location options and on-site amenities which can be tailored to suit your event."
Another venue with mountain views and luxurious event space. "Weddings at Antelope Trails Ranch offer much more than a premier location and beautiful backdrop. We have luxurious accommodations for up to 28 guests and all of the associated amenities, as well as event spaces for up to 250 people. Couples who choose Antelope Trails benefit from exclusivity and flexibility to design a one-of-a-kind event from start to finish."
By choosing Antelope Trails Ranch for your wedding, you can expect:
No prescribed wedding template – customization is encouraged!
Freedom to work with vendors of your choosing: wedding planners, caterers, alcohol, DJ/band, florists, equipment, etc.
Fee transparency: no surcharges, alcohol charges, or hidden taxes
Flexible capacity: outdoor spaces can accommodate 250; indoor spaces can accommodate 100
Complete privacy & exclusive use during your stay
12 wine barrels available for staging & decor
Driveway and parking areas can accommodate large passenger buses and vans
Stunning views of the Tetons from nearly everywhere on the property
Ceremony site on the banks of the Snake River
A broad, level lawn that can accommodate up to three tents
A property manager to assist with installation
Diverse landscapes and settings for events and photographs
Optional consultation for help with planning, sourcing vendors / rentals, and ideal site utilization
Rental lodging <2 miles away for dozens of additional guests, pending availability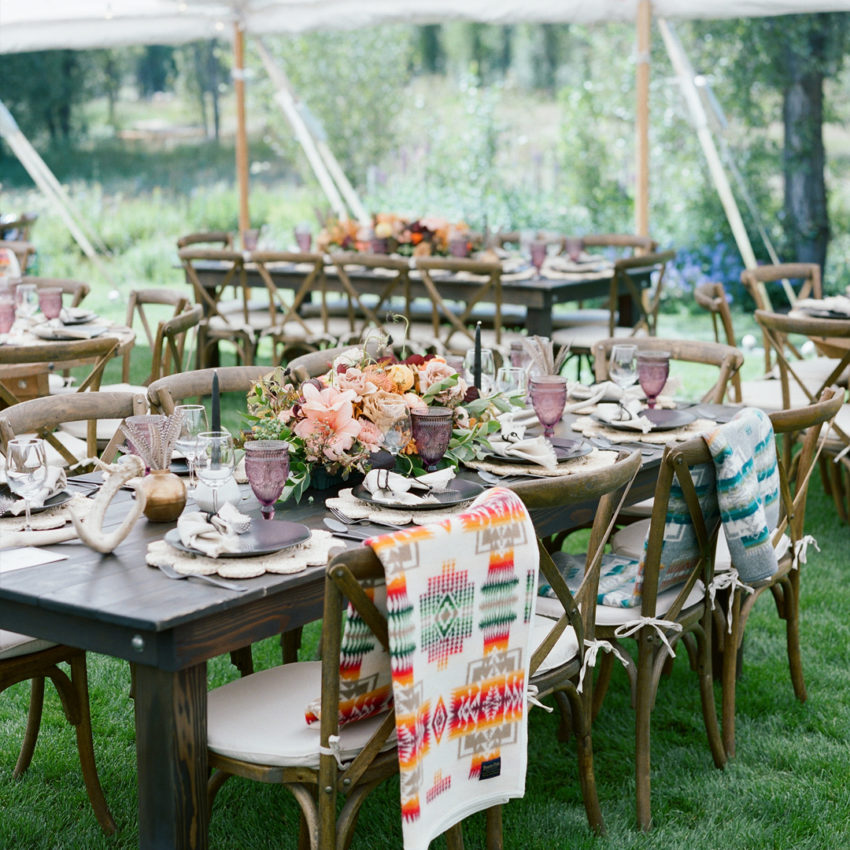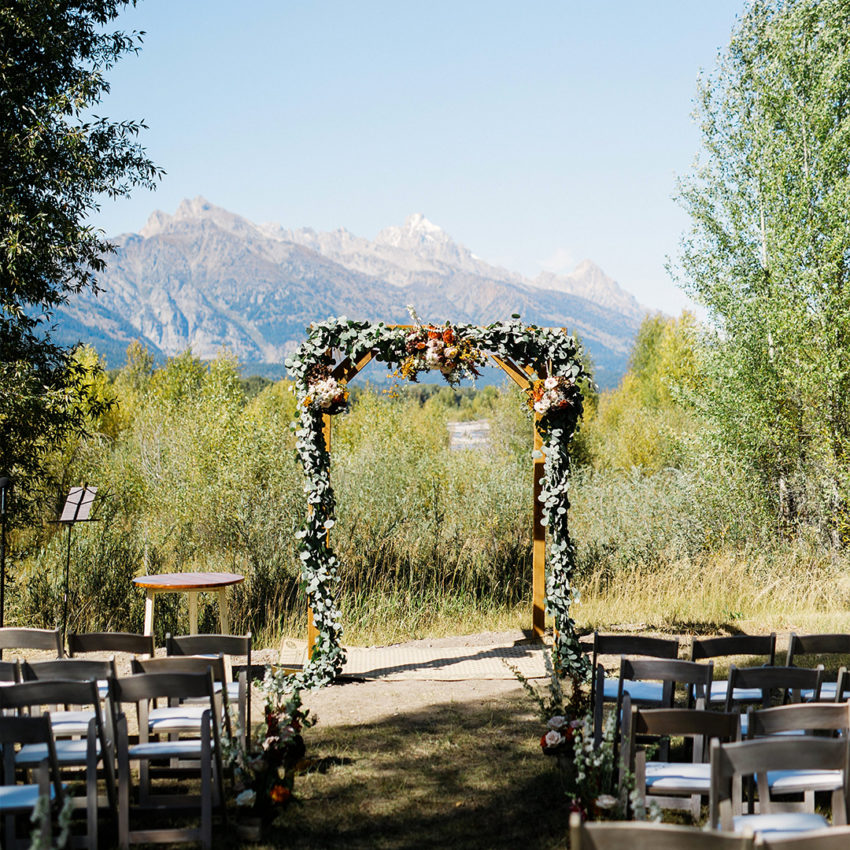 The four seasons offers a complimentary one night stay for the bride and groom on their wedding night. "Our wedding packages are designed to make your day unforgettable. Tailor your ceremony or reception with one of our expert wedding planners, and anticipate your special day with pleasure and confidence." Find a Venue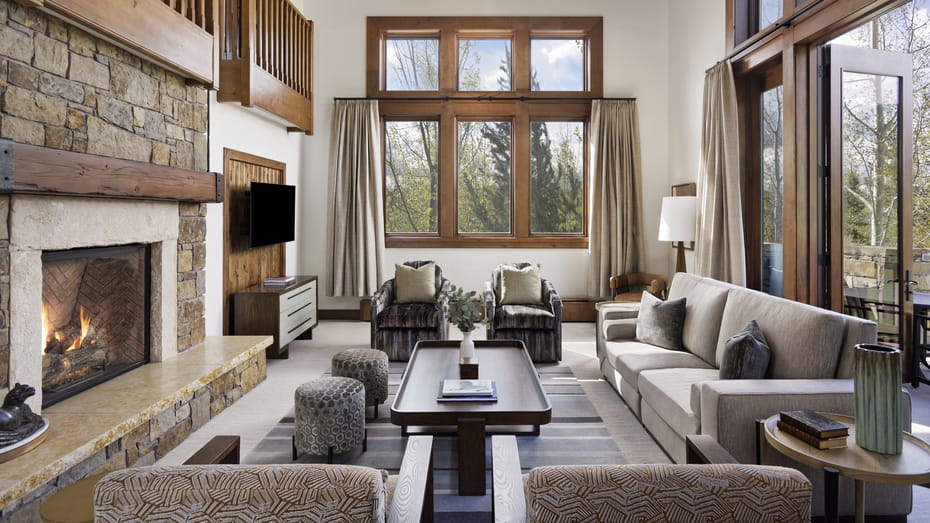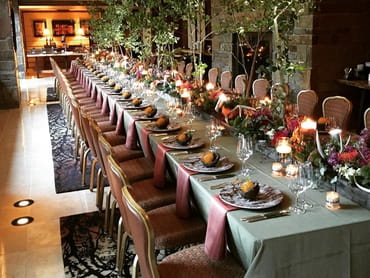 Designed to accommodate at any time of the year which is a major plus! This one is one of my favorites due to the long list of activities they offer for guests. "Moose Creek Ranch is the perfect place to gather with friends, colleagues, and family. Our one-of-a-kind property at the base of the Tetons pairs Western charm with modern amenities and unbeatable access to world-class recreation."
INCLUDES:
Full privatization of our 25 acre propertyScenic ceremony site featuring Rendezvous Peak
Dinner set up on west lawn under string lights
(does not include catering)
Event barn for indoor reception
Rustic farm tables and chairs (up to 130)
Fire-pits and firewood
Complimentary S'mores
Public bathrooms
Lawn games
Bar set up and two bartenders
Use of MCR wedding decor
Garbage and recycling removal
Water stations
Moose Creek Ranch Weddings Brochure
Kinseylynnphoto Co
I want to hear all about the special day. so you can start by filling out my lets chat contact form. we can talk about your date planned, and what you have envisioned for your event. then i will curate a package that will best fit your day. once we have agreed on your package, a final questionnaire, contract and invoice will be sent to secure your date!
Looking to get married in the park? Heres everything you need to know first.